Skip to content
For assistance, contact us (even if it's last minute).
Relax, we've got you covered.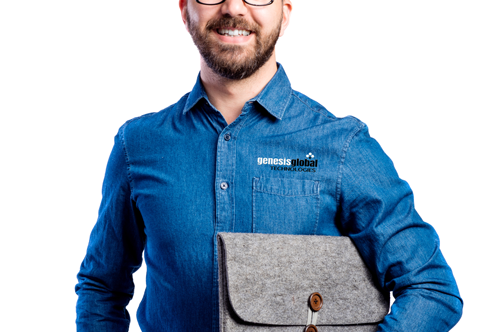 "Simply the best tech support partner we've had. We're 'over the top' satisfied!"

Tony Flammia, Florida Hydronic

"Genesis pulled us out of a bind. We called explaining our problem and anticipated they'd set an appointment for us in several days. To our surprise, their engineer started fixing our issue while we were on the initial call! Just amazing. We've been a loyal fan ever since. They have done excellent work, timely and professional!! I highly recommend them!"

Dr. Glen Schaeffer, San Carlos Chiro

"We had a problem with our server & spent 15 hours on the phone with Dell tech support, & although nice, got no resolution. We called Genesis & the problem was fixed in ¾ hour."

Liberty Aluminum
Our services
Here are few of the notable services we provide. If it's I.T. related, we've probably tackled that too. Call us if you have technology issues you need to solve. We are your I.T. Department. Call us for break-fix, for service calls or managed services, we've got you covered.

new internet service provide connections/set up and other internet issues

Server or desktop issues

new internet service provide connections/set up and other internet issues>server issues/server breach issues

disaster recovery planning and restoration

computer and server

hardware and software recommendation and implementation

system configuration and documentation

wireless data points, firewalls, networks

cloud and back-up solutions

ransomware and virus protection including restoration

VOIP solutions

monitoring and more
Read our resource blog to learn more about the services we offer, the challenges we often see, and what our clients need to know. Read more here

Let's talk, reach out to us:
239-337-2667